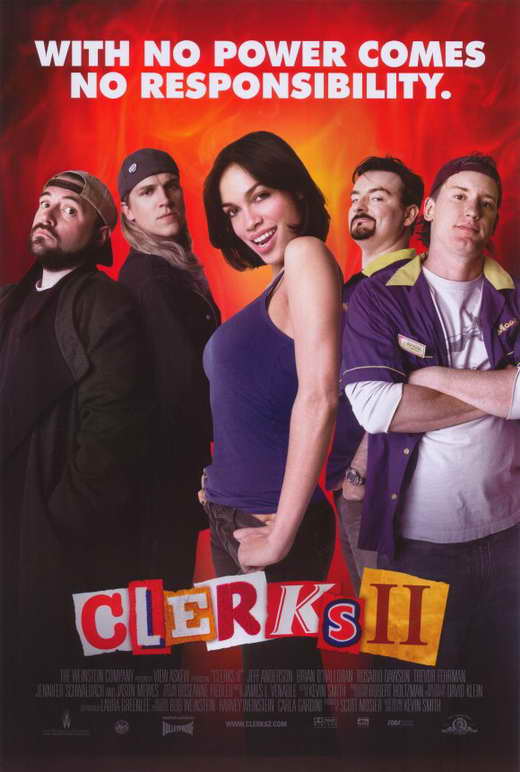 First off I want to take some time to clear up something with my blog that's been happening lately. I bought a custom domain and tried setting it up, however, it must take 3 days or so (supposedly) to take full effect as my blog has been in transition mode for a few days. What this means is basically for now you can't really comment on my posts. I mean you can try and see if it's working but for now it isn't. But you can read my reviews fine and follow me if you incline. Now on to the review.
I decided to review Clerks II in sort of a compare/contrast to the first one, as they took completely different directions. Clerks II followed a more structured comedy movie path. Had a generic storyline, funny characters, etc. Cut and dry, very simple where as Clerks was more of a slice of life comedic film. What this means for Clerks II is...well for me this approach didn't work at all. I mean sure it was funny but it was not always a good type of funny and in essence it was kind of bland in that aspect.
Basically I feel Clerks and Clerks II are almost completely different movie ideologies. Clerks did the black and white, slice of life, somewhat witty movie, while Clerks II fell for the generic cesspool of comedies.
All in all I felt this was a mediocre movie, but a decent sequel for people who may have liked Clerks. I, however, didn't really like Clerks so that may be an influence on my opinion.
5.5 out of 10